September 14, 2021
Armada Hoffler Takes Strides Toward Environmental Sustainability
The real estate industry is continually changing to be more environmentally sustainable, and as a result, Armada Hoffler has made it a priority to adapt to an eco-efficient lifestyle as well.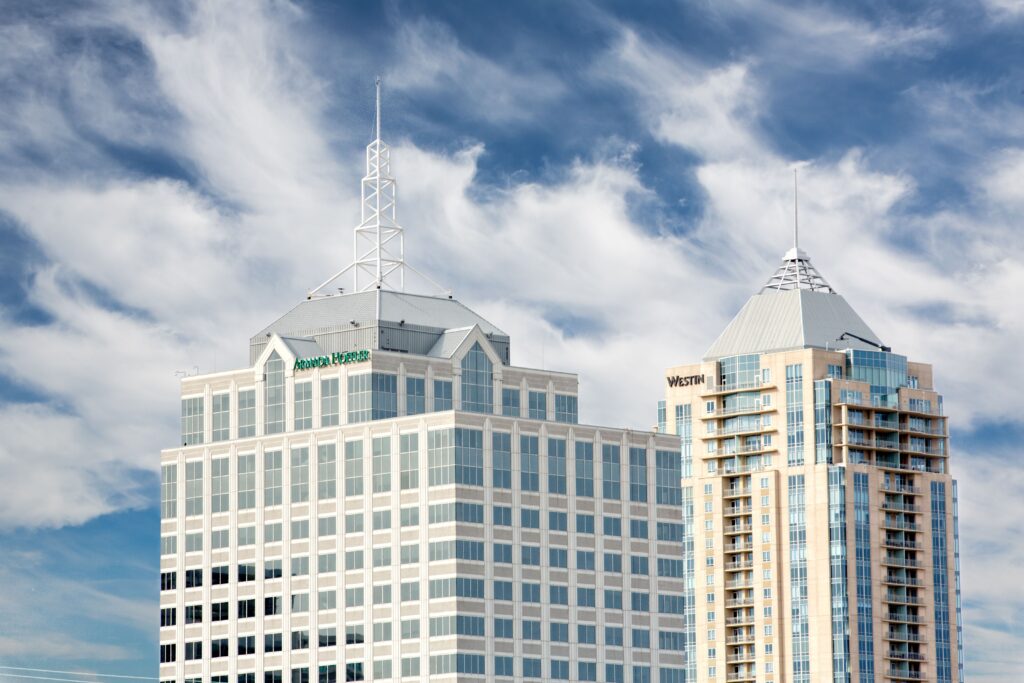 In 2020, our Sustainability Report outlined the steps we have taken to increase our environmental awareness and decrease our company's level of energy waste and output. We completed a materiality assessment that highlighted our corporate operation's impacts. To reflect, a 2030 Climate Change Strategic Plan is being developed with the intent of finalization by the end of 2021.
While our strategic plan is still in the works, we are proactively making improvements to lessen our harmful effects on the environment. Here are some ways Armada Hoffler is taking action and how our steps to becoming environmentally sustainable have benefited the planet.
At Armada Hoffler Headquarters, we have decreased our electrical consumption by renovating our offices to have ENERGY Star appliances and LED lighting. We have also moved toward lighting sensors to reduce energy waste during unoccupied times. Our water consumption has been lessened by removing all plastic bottles and converting to automatic and touchless plumbing fixtures.
Another method Armada Hoffler uses to diminish our waste is eliminating our use of paper contracts. This has helped tremendously by allowing us to save:
8,700 pounds of wood
25,000 gallons of water
20,000 pounds of carbon
1,400 pounds of waste
Armada Hoffler takes responsibility as a corporate organization to recognize the impact we have on the environment. We dedicate ourselves to minimizing our waste and consumption of natural resources and decreasing our carbon emissions in our business activities. Each day we take the necessary strides toward sustainability and environmental awareness.
For more information, check out our Sustainability Report.
To keep up with Armada Hoffler, visit our website or follow us on Instagram: @armadahoffler.