January 31, 2023
Armada Hoffler's Southern Post in Roswell, Georgia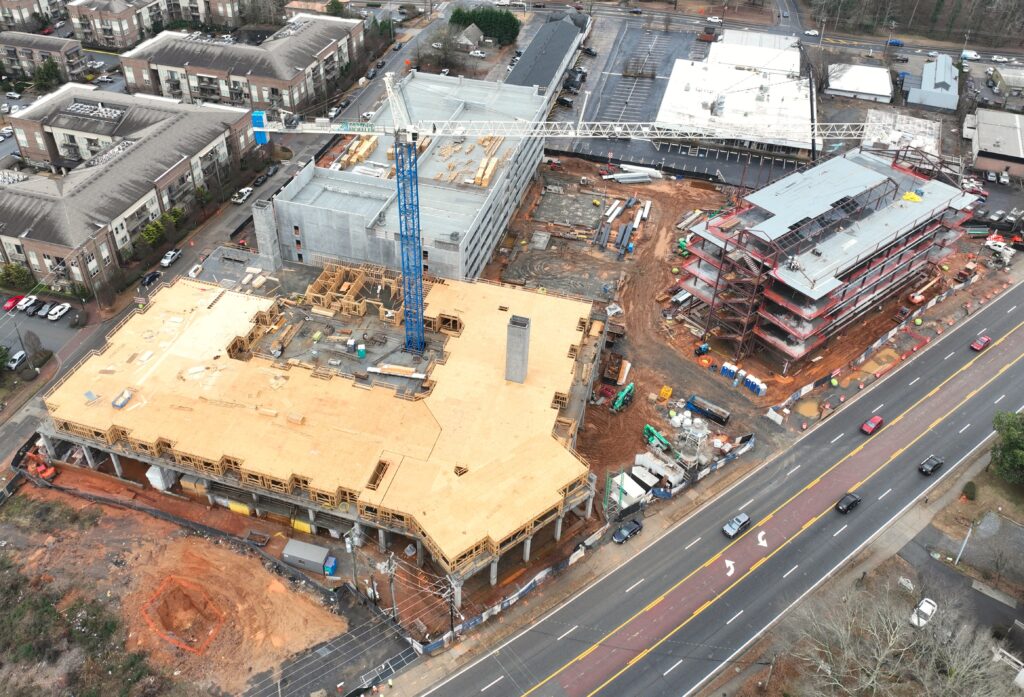 One of the greatest aspects of real estate development is being presented with the opportunity to be a catalyst for positive change in the community that the project will call home. Last year, Armada Hoffler began gaining ground on the long-awaited and highly anticipated mixed-use development, Southern Post, in the heart of Roswell, Georgia.
Southern Post is an upcoming mixed-use development in the heart of Roswell, Georgia. It is a 6-acre property that occupies the previous Southern Skillet space on Alpharetta Street.
The project will offer 40,000 square feet of retail space, 95,000 square feet of office space, 128 apartment homes, nine townhomes with attached garages, and a 600-space parking deck. More than $100 million has been invested into making this project a reality for its community.
"It's a really cool development for the area," said Aimee Adams, Development Manager of Southern Post. "It's going to have a lot of walkability and a lot of connectivity with the rest of downtown Roswell. We have some really great restaurants lined up and some additional ones that we're negotiating with right now to really add to that 'foodie haven' that Roswell is."
The current confirmed tenants of this community include Da Vinci's Donuts, Silla Del Torro, Azotea Cantina, Belux Coffee Roasters, and the recently added, Watch Your Wrist. The projected completion is set for the fall of 2023 with apartment pre-leasing beginning midway through the year.
Armada Hoffler's intention with Southern Post is to incorporate historic elements of the Roswell community with elements of modern urbanization.
To find out the latest news about Southern Post's construction and all things Armada Hoffler, follow us on Instagram, Facebook, and LinkedIn. Or visit the official website of Southern Post!