June 22, 2018
Corporate social responsibility: What it means to go all in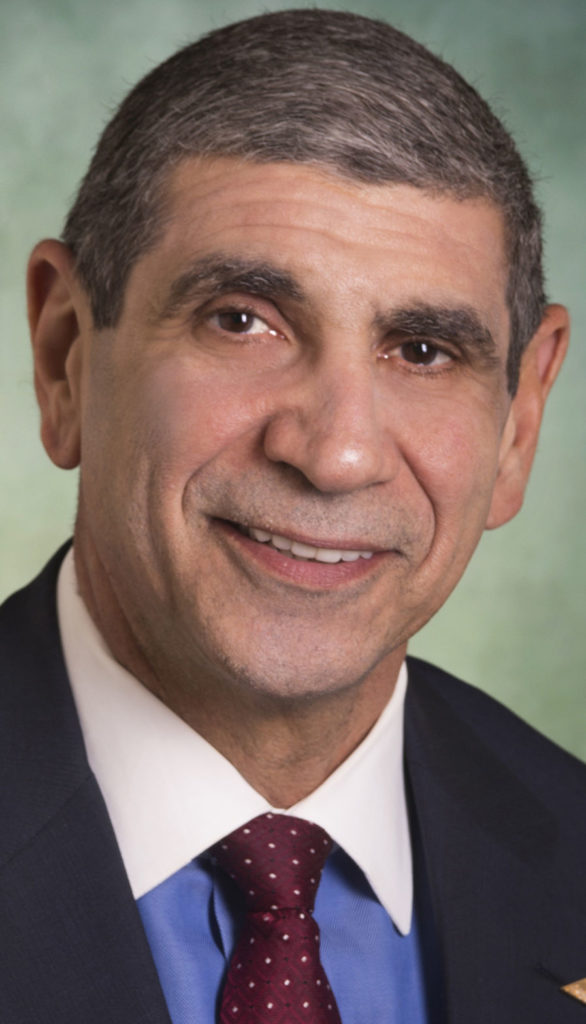 In the May 17th issue, The Virginian-Pilot highlighted the devastating impact of the Farm Fresh closures on the Foodbank of Southeastern Virginia and the Eastern Shore. According to the article, the Foodbank depended on Farm Fresh for about $50,000 and 1.5 million pounds of food – $25,000 of which was allocated to the organization's Backpack Program.
After learning the loss of the grocer could mean about 500 students would lose weekend meals during the next school year, we knew our company had a responsibility to act – in the short-term and the future. We made an immediate decision to support the organization's Hunger Heroes Corporate Food Frenzy, which was designed to raise food and funds for summer feeding programs impacting children.
Philanthropy is one of the cornerstones of Armada Hoffler. Our company has a longstanding history of supporting several nonprofits in the community – the Foodbank being one of those organizations. In response to this need, however, we saw an opportunity to increase the impact of our giving through a three-pronged approach to our corporate social responsibility initiatives.
CHARITABLE GIVING
In the past, when we considered supporting the food bank, for example, we instinctively thought about donating food. It's tangible and makes sense. However, more recently we learned our dollar actually goes further by making a financial contribution and providing the resources that are essential to serve the greatest need – beyond a canned food item.
As companies consider their gifts, we recommend first connecting with the leadership of the organization to gain an in-depth understanding of their immediate and long-term needs.
Within the last couple of years, nonprofits have begun redefining their business models. It's important that companies interested in charitable giving fully understand the structure of the nonprofit and existing gaps, so they can more strategically align their donations.
VOLUNTEERISM
Undertaking corporate social responsibility initiatives is truly a win-win. Not only do companies have the opportunity to make a real difference in the world, but it is also attractive to socially conscious consumers and employees. Studies have shown that corporate responsibility ranks high on the list for millennials – a demographic that currently makes up the largest workforce generation.
Millennials are more likely to engage with companies that are engaged in philanthropic causes. This is true from both a consumer and employee perspective.
As important, we also find volunteer projects are great for team building and improving overall company morale.
AMBASSADOR COMMITMENT
In addition to our financial donation to the food bank, we wanted to position ourselves as an ambassador for the organization. We leveraged our donation as a challenge to other businesses to support the effort with a dollar-for-dollar match. Through customers, partners, and even competitors, the business community has a very unique and broad network of people who may be unaware of existing needs in the community.
Further, sparking friendly competition among other business owners creates a domino effect – encouraging companies to leverage their resources to support critical social issues, such as hunger.
Through our participation in the Hunger Heroes Corporate Food Frenzy, we maximized our financial contribution through a more comprehensive approach. Our donation of $60,000 ultimately resulted in the food bank reaching its initial goal of raising enough funds for 180,000 meals. With our gift, they were able to exceed the goal and secure $34,585 in additional contributions and 13,800 pounds of food.
We have witnessed, firsthand, the benefits this experience has offered our company; but more importantly the impact it has on communities in need. It's a true game changer when companies make the leap and go all in.
Lou Haddad is CEO of Armada Hoffler.