September 7, 2021
The History of Chronicle Mill
After six long years of waiting, John and Jennifer Church have partnered with Armada Hoffler Properties to redevelop Chronicle Mill in Belmont, North Carolina. The construction has officially begun and is expected to be completed by 2023.
Because Chronicle Mill was Belmont's first-ever textile mill, it is important to understand the context of the historical 7-acre piece of land.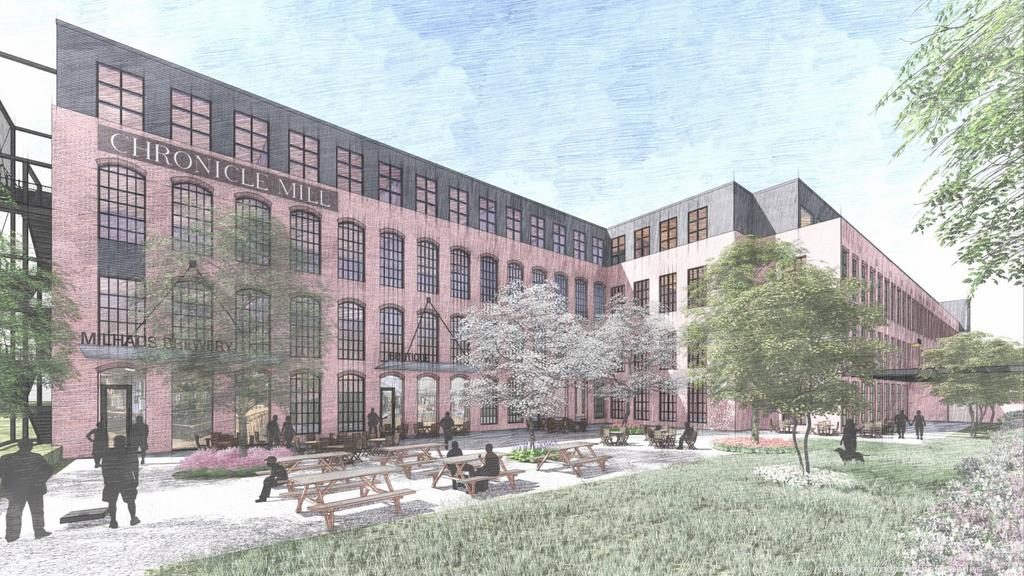 Here is the history of Chronicle Mill:

1902 – R.L. Stowe Sr. and Samuel Pinckney Stowe founded Chronicle Mill in 1902. The development transformed the town from miles of rural farmland to a hub for the textile industry.
Fun Fact: Chronicle Mill is named after Belmont local, Major William Chronicle, a Revolutionary War hero killed in the Battle of Kings Mountain.
1912 – Chronicle Mill introduced electrical power, originally powered by steam, to improve efficiency and expand the facility.
2010 – In the late 20th century, the textile industry began to deplete, bringing the original purpose of Chronicle Mill down with it. The mill produced its last skein of yarn in 2010.
2013 – John and Jennifer Church purchased the historic mill, recognizing its value to the community and architectural assets, with ambitions to repurpose the land and make it a more dynamic space for the residents of Belmont, North Carolina.
All of the underlying history of Chronicle Mill leads to the present day, where Armada Hoffler has initiated property development with the intent to have its first retail spaces open by 2022 and overall construction completion by 2023.
Follow along with the redevelopment on our Instagram @ChronicleMillBelmont!