February 21, 2023
J. Turner Research's Elite 1% List: A Prestigious Recognition of Top-Performing Apartment Communities
J. Turner Research is a leading provider of market intelligence for the multifamily industry. The Elite 1% ORA® Power Ranking is a recognition of the top-performing apartment communities in the United States. The list highlights the top 1% of multifamily properties based on resident satisfaction and online reputation scores, making it a highly coveted distinction in the industry.
Recently, three Armada Hoffler-owned properties ranked on J. Turner Research's 2022 Elite 1% List: Greenside, 1305 Dock Street, and Premier. The recognition associated with being featured on the Elite 1% List is a significant accomplishment and sets the properties apart in the industry.
Greenside Apartments | Charlotte, North Carolina
Greenside Apartments represents a pinnacle of urban living in Midtown Charlotte. With a prime location near the city's best shopping, dining, and entertainment, Greenside offers its residents access to everything the city has to offer within minutes of their own home. The property comprises 225 apartment homes across eight floors designed to offer a lavish living experience. Along with a wide range of amenities and attentive on-site team, Greenside is one of the most sought-after apartment communities in Charlotte.
1305 Dock Street Apartments | Baltimore, Maryland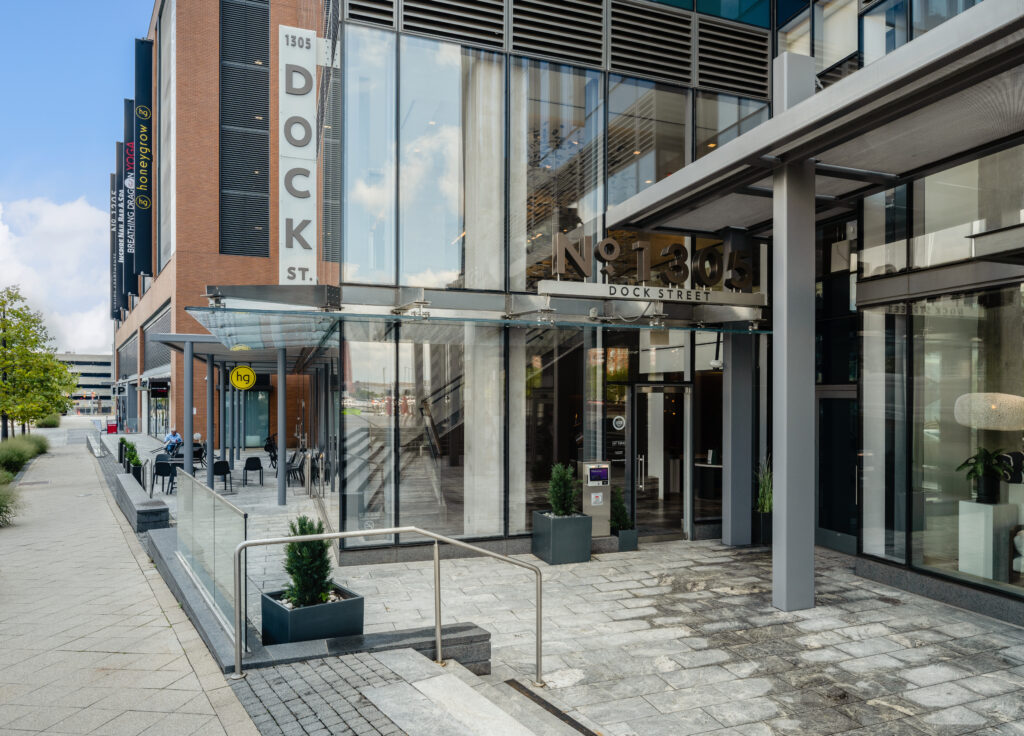 1305 Dock Street Apartments is a state-of-the-art multifamily development nestled in the prestigious Harbor Point neighborhood of Baltimore. The property is situated within walking distance of the harbor, affording residents breathtaking views from their windows. 1305 Dock Street is designed with an eye for sophistication, contemporary features, and high-quality finishes. This development is ideal for thriving professionals seeking a premium, urban lifestyle.
Premier Apartments | Virginia Beach, Virginia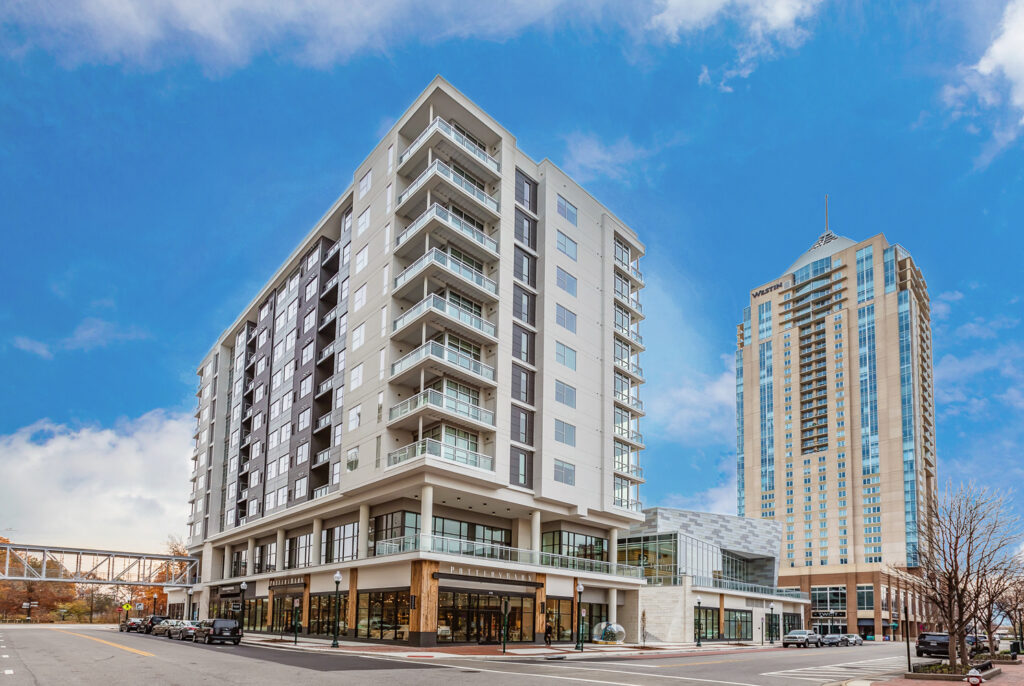 Premier offers some of the most luxurious studio and 1-bedroom apartment homes in Virginia Beach. The community is one of the latest developments in the Town Center of Virginia Beach. It is praised for its ability to entertain residents and their guests. Premier elevates the idea of a perfect live-work-play community with its easy accessibility to the central business district and comforting design, making residents feel like everything they need is right at home.
In today's fast-paced world, residents have more choices than ever when it comes to finding a place to live. The multifamily industry is highly competitive and residents expect high-quality living experiences. The Elite 1% List recognizes properties that consistently deliver exceptional living experiences to their residents. Being featured on this list demonstrates a property's commitment to providing a high level of service, comfort, and convenience.
The recognition on the Elite 1% List also provides valuable insights into the multifamily industry. It helps identify trends and best practices in resident satisfaction and online reputation, and it provides property managers and owners with a benchmark for success. This information can help property managers and owners strive for excellence in such categories, helping them to attract and retain residents in a competitive market.
Learn more about current industry trends, news, and insight by following us on social media: Instagram, Facebook, and LinkedIn.