November 1, 2023
Heavy Hitters: How The Charlotte Area's Best Real Estate Developments Got Done
By Collin Huguley at Charlotte Business Journal
The Heavy Hitters program celebrates the best of Charlotte's commercial real estate development community. Now in its 10th year, the program has highlighted many remarkable projects that have transformed the city's skyline, its neighborhoods and our collective civic life.
This industry continues to lead the region's economy as we all adapt to challenging expectations of changes in the way we work, live and play.
This year's Heavy Hitters finalists and winners were honored during an event at The Westin Charlotte on Oct. 12.
In this special report, we highlight all the finalists and note the winners of the program. We also named a winner of the Pillar Award, which is presented to a leader in Charlotte's commercial real estate industry. This year's honoree is Ned Curran, who helped build Ballantyne into a business hub as just part of his career as a prominent figure in local real estate.
To identify Heavy Hitters finalists and winners, CBJ sought nominations for developments completed or substantially completed between June 30, 2022, and July 1, 2023, in the 16-county Charlotte region. There are 26 finalists chosen across 11 categories. Each project nominated was judged based on contributions to the Charlotte business community, the design and execution and the economic impact.
Specifically, judges considered the following criteria:
How has the building enabled the developer, owner and client or tenants to successfully achieve their business objectives and implement their strategies?
How was the development process outstanding in terms of quality, value, size, importance to the community, professionalism, service, overcoming obstacles, taking advantage of opportunities, creativity, flexibility and uniqueness?
What is the long-term value of the development on the Charlotte region's landscape, quality of life and economy?
The six-member CBJ judging panel scored each nomination based on those criteria, and developments were then ranked by their total points.
The profiles contained in this report provide a look at the key details of each project — the main players, the numbers and other specifics, and how the projects got done.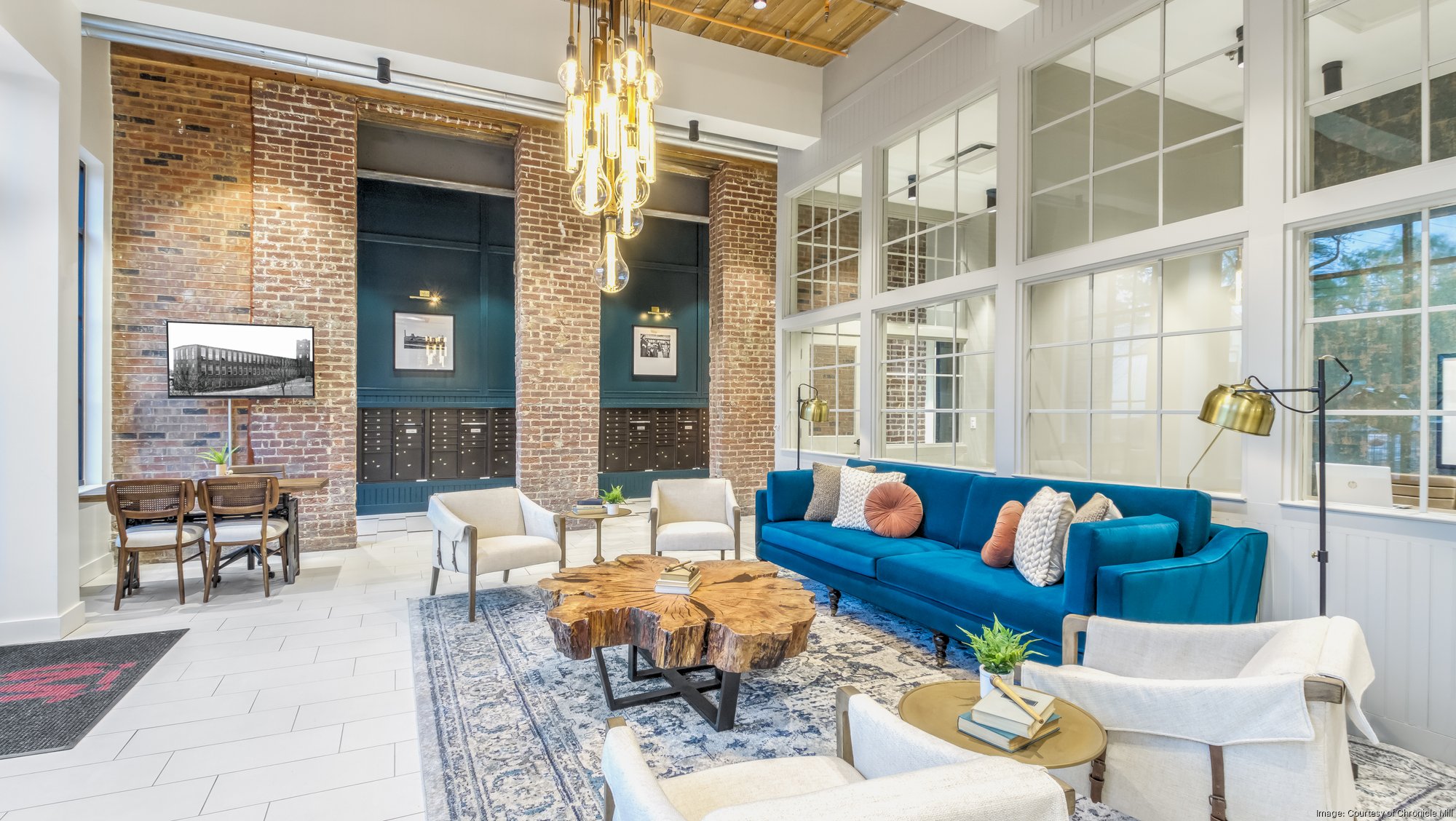 Chronicle Mill
WINNER: Top Adaptive-Reuse Development 
John and Jennifer Church bought the Chronicle Mill structure for $258,000 back in 2013 with plans for new development. After a nearly decade-long odyssey, the Churches finally saw their vision come to life there late last year. The couple partnered with Armada Hoffler in 2018 to redevelop the mill building and saw an avalanche of hurdles delay the project. Construction was finally set to begin in the second quarter of 2020, but the Covid-19 outbreak delayed it once more. Ground was broken, at last, in the first quarter of 2021 to revive a historic site near downtown Belmont with hundreds of apartments and new commercial space. At the time of the grand opening ceremony in March, the apartments at Chronicle Mill were 98.7% leased. At that ceremony, Church said the long-awaited completion of the Chronicle Mill redevelopment was among his greatest professional triumphs. He worked for two decades on Wall Street and said that was "nothing compared to" the challenge of the Chronicle Mill redevelopment. But at long last, Church and Armada Hoffler were joined this year by local officials thrilled to revive a building with over 120 years of history in Belmont.
KEY PLAYERS
Owners/developers: Armada Hoffler, John Church, Jennifer Church
Architect: BB+M Architecture
Design/build contractor: Armada Hoffler
Financial partner: The Huntington National Bank
Leasing brokers: RKW Residential (management) and Foundry Commercial (leasing for commercial space)
Engineers: Kimley-Horn and Associates (civil); Site Solutions Landscape Architecture and Land Planning (landscape); Speight, Marshall and Francis (structural); McVeigh and Magnum Engineering Inc. (electrical, mechanical and HVAC)
BY THE NUMBERS
$60M investment
238 units
9,000 square feet of commercial space
To learn about the other winners and finalists, check out Charlotte Business Journal.