July 8, 2021
Armada Hoffler Gives Back to the Community of Virginia Beach
As a Virginia Beach native, Dan Hoffler has always strived to make sure Armada Hoffler's community outreach is a top priority. Since founding Armada Hoffler Properties in his hometown in 1979, this is something he has centered our company culture around. For the last 40 years, our company has made consistent efforts to give back to the community and those in need.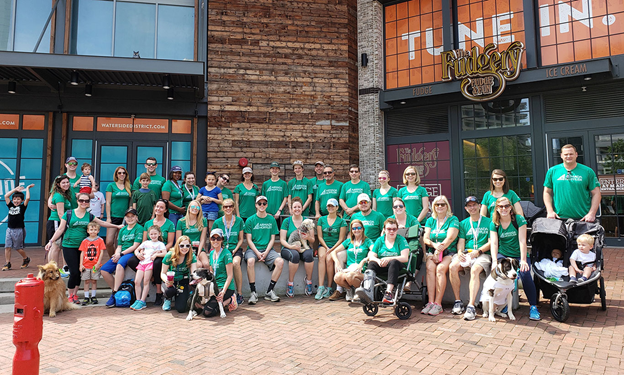 At Armada Hoffler, we make it a priority to directly support those in need. Without them, we would not have the means to grow or prosper as a company and as individuals. This is why we make it a point to help the people by any means necessary – they help to give us purpose."

– Lou Haddad
Some of our favorite community outreach projects at Armada Hoffler include:
Supporting annual supply and food drives for Thurgood Marshall Elementary for more than 25 years
Volunteering with local non-profit organizations such as the Food Bank of Southeastern Virginia and the Eastern Shore
Building Fun Forest, the east coast's largest wheelchair-accessible playground
Partnering with subcontractors to build the Virginia Beach Adventure Park
Building the Girl Scouts of the Colonial Coast headquarters
Crush Cancer, ALS Walk, and the Walk to End Alzheimer's
Armada Hoffler continues to be proactive in the Virginia Beach community with the mission of taking on any opportunities to help and assist those in need. Not only does this outreach build the morale of the Armada Hoffler team, but it also allows us to be fully engaged and educated about what is going on in our community.