February 23, 2022
How Can We Help Retailers Continue to Bounce Back in 2022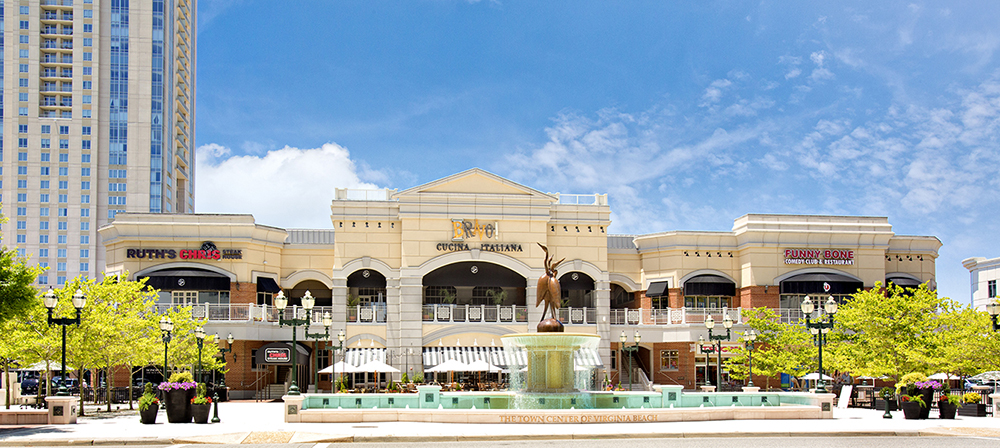 We are seeing the resurgence of retail firsthand after a very difficult two years for many local businesses, and we could not be more excited for the opportunities to come.
Our company surpassed its target for leased space among our properties early on in 2021 at over 90%, which is a number we did not expect to see until this year. As new tenants arrive, we expect our net operating income from our retail properties to exceed pre-pandemic levels early on in the year.
We asked our Asset Management department for details on what Armada Hoffler did that helped our retail portfolio bounce back from the difficulties that occurred for many businesses during the start of the pandemic. 
Here is what they had to say:
How has the retail market changed since the beginning of the pandemic?
We certainly know grocery stores and service uses are consistently prevalent compared to pre-pandemic times, but what a lot of people don't know is we've also seen a rebound in soft goods in 2021 with many tenants achieving a 5 year high in sales.
Shoppers and tenants have also shifted in strategy for their locations from interior malls to exterior mixed-use centers.
How have tenants of Armada Hoffler's properties been able to bounce back from the difficult times at the start of the pandemic?
Asset Management personally worked one-on-one with tenants on mutually beneficial agreements where tenants received rent relief and/or rent deferrals based on their individual situations so that they could survive during the pandemic.
In some of our mixed-use centers, we planned art installations in the common areas to drive foot traffic to the centers when hosting special events was not an option. We also worked with restaurant tenants to install temporary outdoor seating during the indoor restrictions.
What will retailers need to successfully adapt in a post-pandemic world?
It depends on the market each retailer belongs to. Overall, retailers must shift to a greater online presence to complement their physical locations. Since customers are often browsing online, adding an "in-store pickup" option has expanded to a lot of soft goods retailers as a way to get customers in the store and spend more money. They will also benefit from offering delivery options which provides a competitive advantage.
We are seeing great results from increasing efforts toward digital marketing as strong digital footprints are a must in today's time – especially for geofencing local customers. Retailers can also offer additional online services and, if applicable, contactless stores.
During this time, it is important to continue to fundamentally focus on customer service as consumers now more than ever find value in the experiential aspect of shopping.
Lastly, we've observed that soft goods retailers have begun offering more services in-store to help drive sales. For example, some lifestyle furniture tenants now offer professional interior design services for your home.
How can more specific markets like restaurants or office tenants better acclimate in an effort to drive sales or better their businesses during this time?
Restaurants must continue to broaden their delivery and pick-up options. We've seen an influx of new tenants designing take-out windows in prototype designs due to the increased demand from the pandemic.
It is also essential that restaurants continue to focus on clean/sterilized eat-in conditions. This relates to the experiential aspect that consumers desire. If they have a negative experience, it could translate into the loss of potential sales in the future.
Given current inflated food costs, many are also scaling back the number of menu items to better manage their inventory costs. This is a great option to look into if you are looking to cut down on expenses.
For office tenants, even though remote work is now more common, employers have increased their physical footprint per employee. Because of this, the total square footage needed has not necessarily decreased. Although remote work has been on the rise, office employers have realized the importance of having office space in order to create comradery, unity, and culture within the workplace.
Is it important to evaluate the specific businesses that occupy retail spaces among mixed-use properties when determining portfolio assets? Why or why not?
For mixed-use properties, it is always important to evaluate the specific businesses on a property level to ensure that there is no cannibalization among tenants within the same center. Tenants should complement each other and draw traffic for each other. They must be financially vetted to ensure they have the strength to survive during economic ups and downs. At Armada Hoffler, we constantly evaluate our portfolio properties to assess any market gaps related to uses.
If you'd like to know more about Armada Hoffler's portfolio properties and how they pertain to our asset management strategy, click here.
To keep up with us, follow us on Instagram, @armadahoffler, and Facebook, Armada Hoffler Properties.